Revitalization and Renewal
Investing in the DSM West Side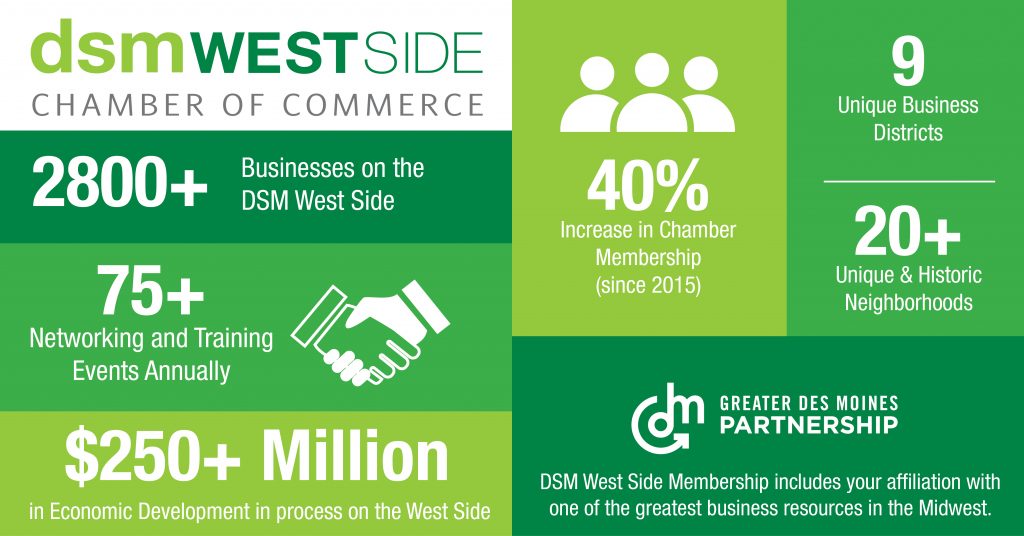 The Des Moines West Side is an establish part of town rich in Des Moines history featuring several unique business districts and dozens of established neighborhoods.  Economic development comes largely through the efforts of revitalization and renewal.  The DSM West Side Chamber is committed to helping developers and businesses have the connections and resources they need to invest and grow on the West Side.
We have over $250 million+ in economic development projects in 2020
70,000+ residents and 2800+ businesses in our footprint.
We border some of most traveled intersections in the metro, Ingersoll Ave/MLK Pkwy and Merle Hay Rd/Douglas Ave.